Master's Hand Landscaping and Excavation Inc.
A Family Owned Business
---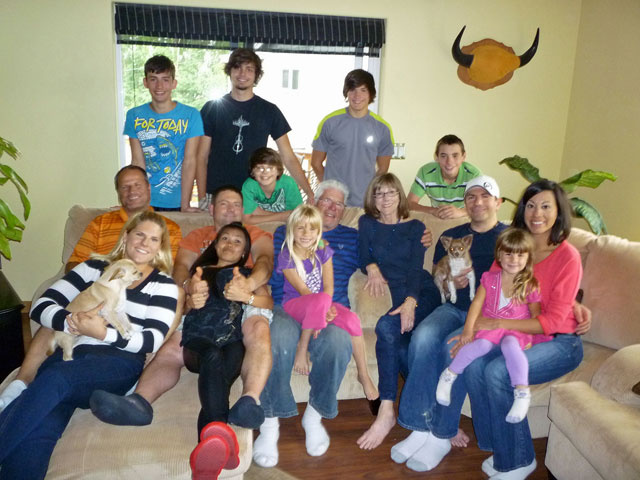 The Hermann Family
Master's Hand Landscaping and Excavation Inc. is a Christian, family-owned, full service landscaping and excavation business.

---
Master's Hand was established in 2001 when Glenn Hermann (the guy with the silver hair) was inspired to begin sharing his lifetime of personal landscaping experience with the public.

Sharolyn, Glenn's wife of 46 years, serves as receptionist and bookkeeper. She is the cheerful voice on the other end of the phone when you call us.
---
Masters Hand Mission Statement
"Our mission is to glorify God by beautifying His world and by transforming our customer's landscape dreams into reality. We strive to achieve these goals by serving our customers with excellence in service, workmanship, and quality materials; and by following the 'Golden Rule' in our business dealings and interactions."
Phone 907-644-4428
Master's Hand Landscaping Inc.
8141 Sandy Circle Anchorage, AK 99507
© Master's Hand Landscaping Inc.
No portion of this website may be used or reproduced without the expressed written consent of:
Master's Hand Landscaping Inc. Anchorage, Alaska